An interior features of Kia Picanto that could be described as 'functional' and 'robust' but not one that has been especially pleasing to look at or sit in.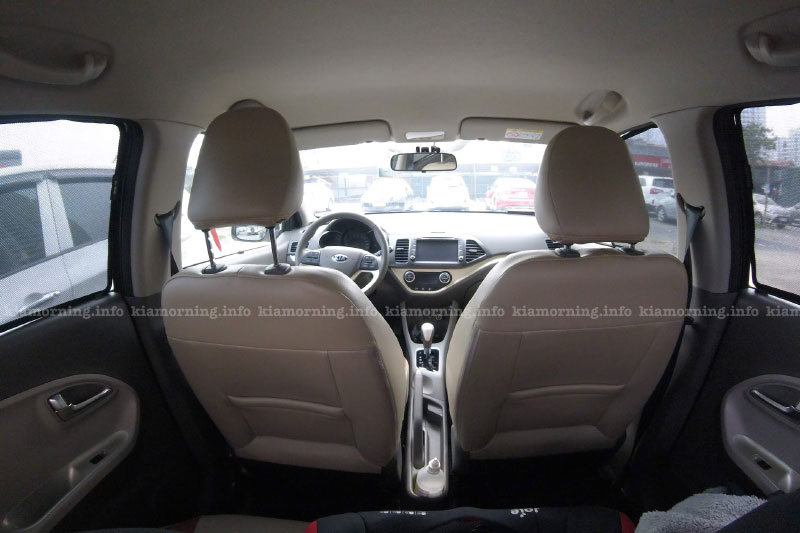 Car Door Sill Protector For Kia Picanto
Glove box
To open the glove box, pull the handle and the glove box will automatically open. Close the glove box after use.
Ashtray (if equipped)
To use the ashtray, open the cover. To clean or empty the ashtray, pull it out. Use the ashtray by leaning it to the cup holder right beside.
Cigarette lighter (if equipped)
For the cigarette lighter to work, the ignition switch must be in the ACC position or the ON position. To use the cigarette lighter, push it all the way into its socket. When the element has heated, the lighter will pop out to the "ready" position. If it is necessary to replace the cigarette lighter, use only a genuine Kia replacement or its approved equivalent.
Cup holder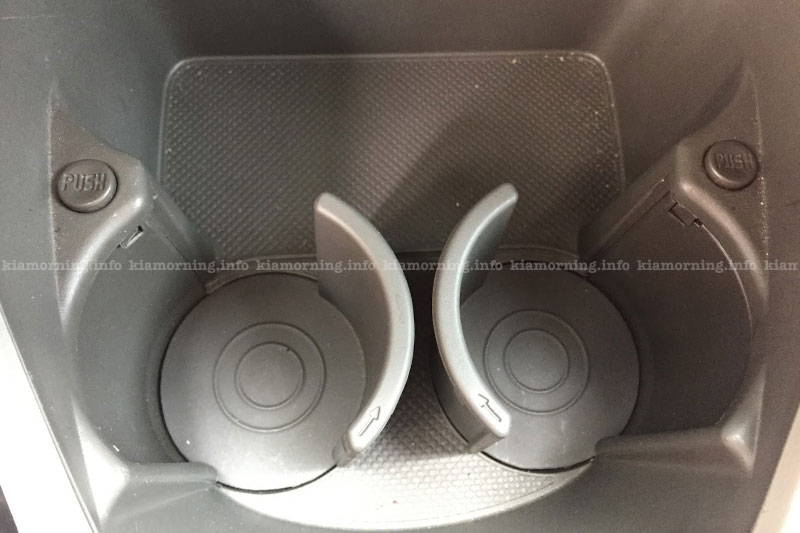 Cups or small beverage cans may be placed in the cup holders. To use the cup holder, press the button (1). The half part of the cup holder (2) will appear. Be careful not to spill drinks in the cup holder. The cup holder may not work.
To use the cup holder space as a storage compartment, turn the half part of the cup holder (2) to the direction of the arrow.
Sunvisor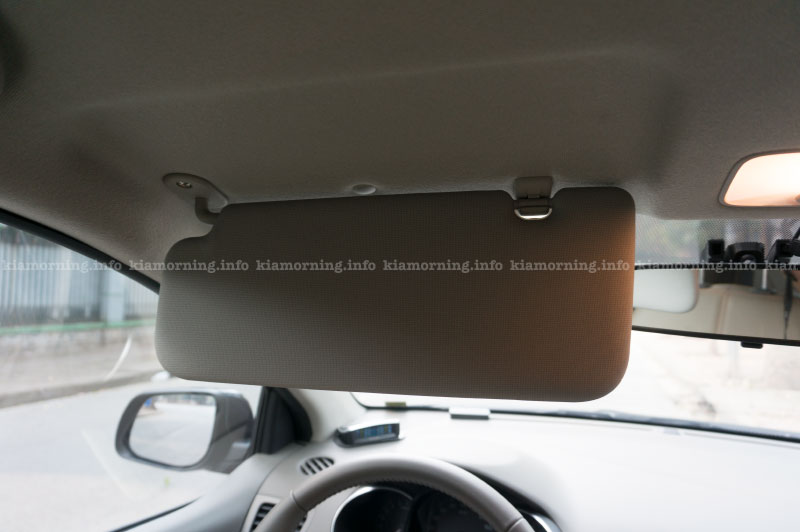 Use the sunvisor to shield direct light through the front or side windows. To use the sunvisor, pull it downward. To use the sunvisor for the side window, pull it downward, unsnap it from the bracket (1) and swing it to the side (2).
To use the vanity mirror, pull down the visor and slide the mirror cover (3). The ticket holder (4) is provided for holding a tollgate ticket. (if equipped)
Power outlet
The power outlet is designed to provide power for mobile telephones or other devices designed to operate with vehicle electrical systems. The devices should draw less than 10 amps with the engine running.
Seat warmer (if equipped)
The seat warmer is provided to warm the front seats during cold weather. With the ignition switch in the ON position, push either of the switches to warm the driver's seat or the front passenger's seat. During mild weather or under condi- tions where the operation of the seat warmer is not needed, keep the switches in the "OFF" position.