A jump start, also called a boost, is a method of starting a vehicle with a discharged or dead battery. A temporary connection is made to the battery of another vehicle, or to some other external power source.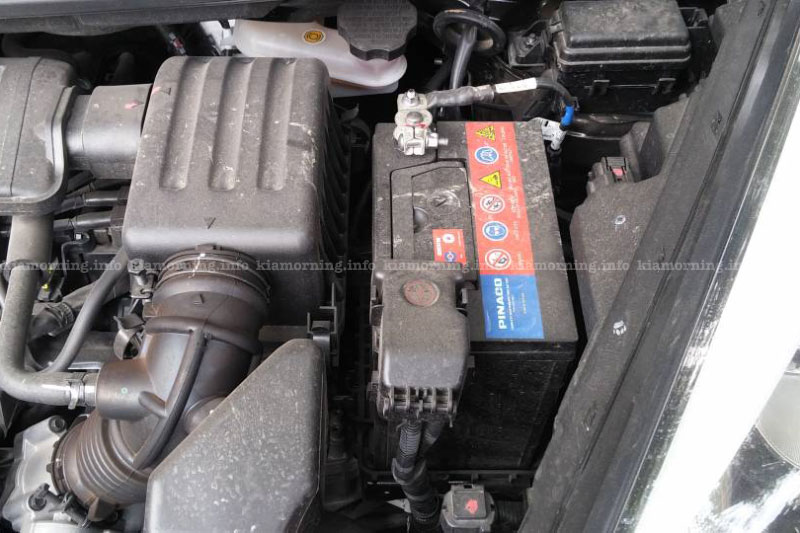 Jump starting can be dangerous if done incorrectly. Therefore, to avoid harm to yourself or damage to your vehicle or battery, follow the jump starting procedures. If in doubt, we strongly recommend that you have a competent technician or towing service jump start your vehicle.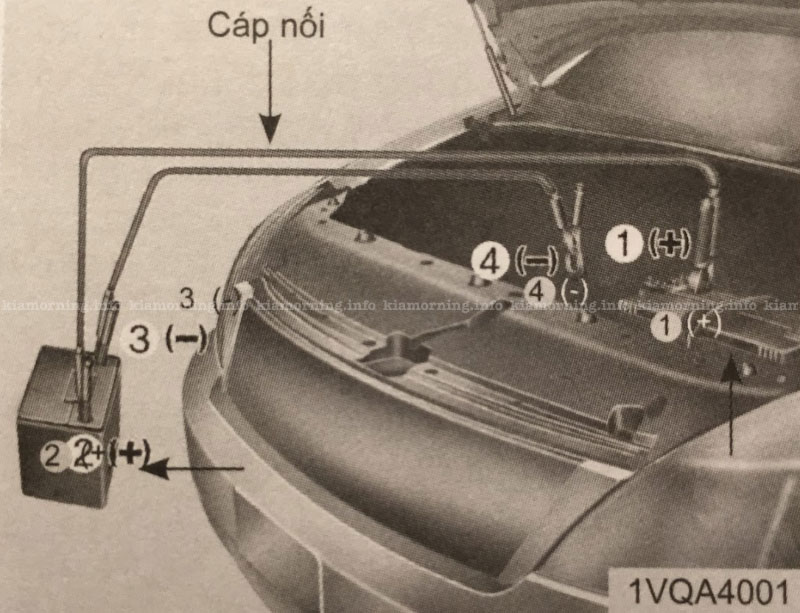 Jump starting procedure 
1. Make sure the booster battery is 12-volt and that its negative terminal is grounded.
2. If the booster battery is in another vehicle, do not allow the vehicles come in contact.
3. Turn off all unnecessary electrical loads.
4. Connect the jumper cables in the exact sequence shown in the illustration. First connect one end of a jumper cable to the positive terminal of the discharged battery (1), then connect the other end to the positive terminal on the booster battery (2).
Stanley Jump Starter 8000 mAh for Kia Picanto
Proceed to connect one end of the other jumper cable to the negative terminal of the booster battery (3), then the other end to a solid, stationary, metallic point (for example, the engine lifting bracket) away from the battery (4). Do not connect it to or near any part that moves when the engine is cranked.
Do not allow the jumper cables to contact anything except the correct battery terminals or the correct ground. Do not lean over the battery when making connections.
5. Start the engine of the vehicle with the booster battery and let it run at 2,000 rpm, then start the engine of the vehicle with the discharged battery.
Bosch Car Battery 4 Years Warranty 40Ah
Caution:
Use only a 12-volt jumper system. You can damage a 12-volt starting motor, ignition system, and other electrical parts beyond repair by use of a 24-volt power supply (either two 12-volt batteries in series or a 24-volt motor generator set).