2020-2022 Kia Picanto was recently recalled in the Australian market. If you own a 2020-2022 Kia Picanto, you'll want to read this blog post till the very end.
We'll explain in detail why this recall was issued. In addition to that, we'll also try and analyze other major recalls of Kia Picanto.
So, let's get started!
2020-2022 Kia Picanto; An Overview
Before we get started let's familiarize ourselves with the all-new 2022 Kia Picanto.
The 2022 Kia Picanto is a subcompact car that offers an impressive array of features and specifications. Its 1.2-liter four-cylinder engine produces 84 horsepower and is mated to a five-speed manual transmission or a four-speed automatic.
The Picanto has a curb weight of just 2,313 pounds and its dimensions are 38.6 inches tall, 55.5 inches wide, and 99.4 inches long. The interior of the Picanto features comfortable seats, with plenty of legroom and headroom for all passengers.
The exterior of the car is sleek and stylish, with chrome accents and LED headlights. All in all, the 2020-2022 Kia Picanto is a great option for those in the market for a subcompact car.
Now onto why the 2020-2022 Kia Picanto was recalled!
Why 2020-2022 Kia Picanto was Recalled?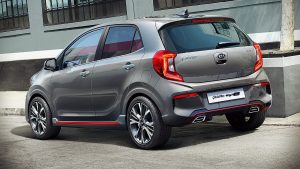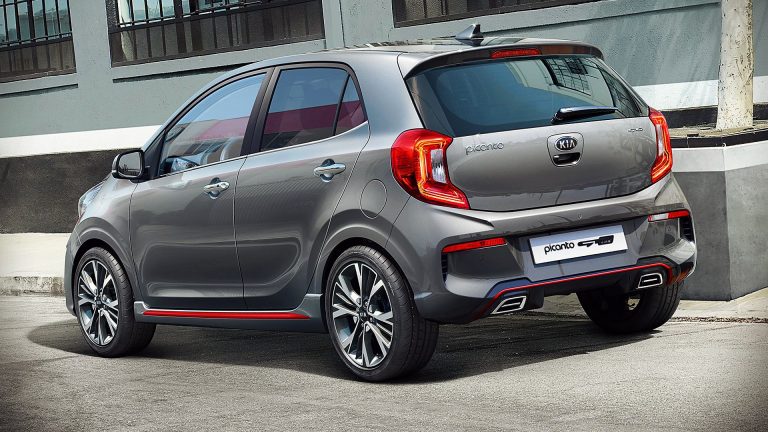 Kia Picanto is a great option in the hatchback category. But no car comes without problems. Some are minor issues that can be resolved without much hassle, while other problems might not go away that easily.
2020-2022 Kia Picanto was recalled in Australia after it was discovered that they did not meet Australian Design Rule (ADR) regulations.
The issue was that upon opening the door an audible warning didn't sound if the rear fog lights were still on after the ignition switch was turned off. As a result, drivers could inadvertently leave their fog lights on, which could lead to a flat battery or decreased visibility for other drivers.
According to rule 13/00 of the Australian Design Rule, every car should give an audible warning if fog lamps on the front or rear are left on upon turning off the ignition. A clear warning sound must come off as soon as you open the door.
No less than 9,763 vehicles have been affected by this issue. While this may not sound like a serious safety threat still it was the leading reason why Kia Picanto failed ADR safety testing. Kia issued a voluntary recall for affected vehicles and advised owners to take their cars to a dealer to have the software updated.
This recall highlights the importance of safety regulations and the need for manufacturers to adhere to them. It also serves as a reminder to drivers to check their car's lights before leaving it parked.
Other Major Recalls of Kia Picanto
There are four major recalls of Kia Picanto, three other than this most recent one. Let's discuss each of those recalls briefly.
2010 Recall Due to Fuel Leaks
Models built between 2009 and 2010 had this issue. The fuel filler neck may crack after a certain period of time leading to fuel leaks. Kia issued a recall on all such vehicles. The fuel filler necks were replaced in order to cure this problem.
2012 Recall Due to Faulty Handbrake
Due to the faulty design of handbrake seals, rear calipers caught corrosion. Water seeped through seals and promoted deterioration of the braking surface. It was a major safety concern that lead to the 2012 recall. All vehicles with this issue were called back and faulty seals were replaced with new ones.
2018 Recall Due to Fuel Filler Neck Defect
In the 2018 Kia Picanto, rubber hoses from the fuel filler neck cracked over time. This lead to fuel leaks and posed a serious safety hazard. Kia issued a recall on these vehicles and replaced rubber hoses to avoid fuel leaks.
How to Avoid Problems in Your Kia Picanto?
As you enjoy your new Kia Picanto, there are a few things you should keep in mind to help avoid any potential problems.
Check the engine oil level regularly and top up if necessary.
Have the car serviced according to the schedule in the owner's manual.
Keep an eye on the coolant level and make sure it is topped up as needed.
Check tire pressures regularly and inflate to the recommended pressure if necessary.
Inspect your tires periodically for any signs of wear or damage and have them replaced if necessary.
Make sure all lights (headlights, taillights, brake lights, indicators) are in working order and replace any bulbs that have blown.
Check fluid levels (windshield washer, brake fluid, power steering fluid) regularly and top up as necessary.
Keep the interior and exterior of the car clean to avoid any build-up of dirt or grime which can cause problems.
If you notice any strange noises or vibrations coming from the car, have it checked out by a qualified mechanic as soon as possible.
Final Words; 2020-2022 Kia Picanto Recalled
Let us conclude by restating the problem due to which the recall of the 2020-2022 Kia Picanto was issued. It was a software issue that won't alarm audible warning if you left the rear fog lamps on.
Kia issued a recall on all such vehicles and updated their software to resolve this problem. To confirm if a recall has been issued for your car, check the VIN number of your Kia Picanto in this list.
If you have any questions or concerns about your Kia Picanto, consult your owner's manual or contact your local Kia dealer for assistance.
Thank you so much for reading this article!